So, What is Summer Explosion?
Summer Explosion 2016 is an epic all-week experience for the entire family. Each night is dynamic and interactive, with one goal in mind: to show families the power they have to change their world with the love of Jesus.
So… how do we do it?
During this incredible week, we put the truth of God's story, the Bible, into an action-packed stage production featuring massive sets, special effects, video, stunts, and pyrotechnics. But it doesn't stop there! You'll see the power of the Bible through large scale science experiments and object lessons. You'll jump, shout, sing, and dance to live music. You'll have a chance to change your world with amazing outreach opportunities. You'll make memories with family games, fireworks, food trucks, ice cream, and popsicles, as well as gifts for families each night of the week.
Summer Explosion is happening July 25 – 29 from 6:30 – 8:30 PM nightly, with a special finale Sunday morning July 31. The event cost is $15 per child accompanied by an adult, and $30 per child unaccompanied by an adult. Our all day program, Summer Explosion All Access, is available Monday – Friday from 7 AM to 6 PM for $135.
Questions? Call us @ (727) 799-1618 ext. 1850 or email rstarrett3@countryside.cc
Countryside Christian Center is located at 1850 N McMullen Booth Road, Clearwater, FL 33759.
What Can We Expect Each Night?
Dinner | 5 – 6:15
We know you might be coming from work, and rustling up a little grub is a lot more complicated than it sounds. That's why we provide you with a few options for dinner. Order your food now by registering online, or show up a little early and order something delicious from one of our food trucks. All children eating dinner must be accompanied by an adult.
Monday: Chick-fil-A Sandwich, Chips, Cookie
Tuesday: Baked Ziti, Salad, Bread
Wednesday: Italian Subs (Turkey, Ham, Cheese, Lettuce, Tomato) Chip
Thursday: Tacos and Ice Cream Sandwiches
Friday: Chick-fil-A Sandwich, Fruit, Cookie
Drinks are included with all meals. Last day to pre-order food is July 20.
Pre-Show Game | 6:00 – 6:30
As you settle into your seat, you'll have the chance to participate in a variety pre-show Minute 2 Win It games! Think you've got what it takes? Get noticed by crafting an attention-grabbing "Pick Me" sign with your family.
Worship | 6:30 – 6:50
Here at Summer Explosion, we love good music… and worshipping God is even better. We kick off each evening with a full live band setting an atmosphere of praise and passionate worship. We guarantee you will not be able to stay silent.
Drama, Pt. 1 | 6:50 – 7:20
Get ready! This year's stage adventure is called Architect: Fight For Tomorrow. Whether you have been to Summer Explosion before or not, you will love it.
Follow Charlie Crane and her colorful assortment of friends on a search for the blueprints of the mysterious Architect. Our heroes will have to step into the heart of danger, a treacherous amusement park built by the evil Projectionist. You will be on the edge of your seat as you and your kids join the fight to build a better tomorrow!
Intermission | 7:25 – 7:45
Phyew! What a cliffhanger. Time to take a load off. Check out the lobby for some really cool Summer Explosion merchandise and concessions.
Summer Explosion Inside Out | 7:45 – 8 PM
Here's where we compare our stage adventure to the Bible, our inspiration and the source of all truth. But that's not all. We do it all on a massive scale, with audience interaction, character interviews, science experiments, and object lessons that have to be seen to be believed.
Drama, Pt. 2 | 8 – 8:30 PM
On the edge of your seat? Good! We'll present you with a second nightly installment of our story. With huge sets, colorful characters, memorable adventures, and pyrotechnics, this year's production is one you and your family will not want to miss!
Fun | 8:30 – 9 PM
Like fun? So do we. That's why we're stuffing this week with a variety of exciting extras including free games and inflatables, ice cream, and fireworks. Whether you prefer bouncing, crawling, sliding, or just enjoying a delicious snow cone… we've got you covered.
Outreach | All Week Long
At this year's Summer Explosion, you won't just learn about the love of Jesus… you'll live it. With our Join the Fight Outreach, we'll be working with Barefoot Tribe to donate 1,000 pairs of new or lightly used shoes to the people of Chimpampha, Malawi. At the end of the week, we'll celebrate the impact we have when we join together for the greatest cause of all, being the hands and feet of Jesus in our world!
At the Door
REST OF THE WEEK
$

FREE

Per Person
 

1 Adult (High School and up) Free

Ages 5 and under Free

1 Adult with 1 child $20**

*1 child unaccompanied $35

Pay the day of the event.
Pre-Register
$

15*

Per Person
1 Adult (High School and up) Free
Ages 5 and under Free
Adult with 1 child $15**
*1 child unaccompanied $30
Must be before July 20.
All Access
$

135

Per Child
Full day SE experience

1st-8th Grade Students
Provided by the Adventure Club
**To receive the family rate, parent must attend with child the first night. If there's any subsequent night that parent cannot attend with child, you may sign them in as an unaccompanied child at no extra charge. $15 per child and up to 5 adults can attend free with the family discount.
Option 1:
Register and pay early with our Fast Pass Option. By filling out the registration forms online, you get a free Summer Explosion backpack stuffed with your admission wristband, optional meal tickets, a free poster, and a pack of trading cards! You will also avoid waiting in line the week of Summer Explosion (which is a good thing) and save an extra $5 (which is a VERY good thing).  Remember, you MUST pick up your Summer Explosion backpack at the Studio K check-in counter in order to complete Fast Pass registration.
Fast Pass registration closes Monday July 18.
Days for Fast Pass pickup at Studio K (1st – 8th grade only)
Day 1: July 10
Day 2: July 17
Day 3: July 24
Option 2:
Register and Check-in at Summer Explosion each night of the week. Registration takes place in the North Lobby of the Countryside Worship Center. When you walk in, you'll see registration signs directing you to the right hand corridor, where you will be placed in the shortest line available. Our team will give you a registration form to fill out for each child you bring. When you've completed the form(s), a volunteer will provide identification wristbands for you and your child. Once they've been tagged and the registration forms are completed, you'll proceed into the worship center to drop your kids off. Please no dropping your child off outside.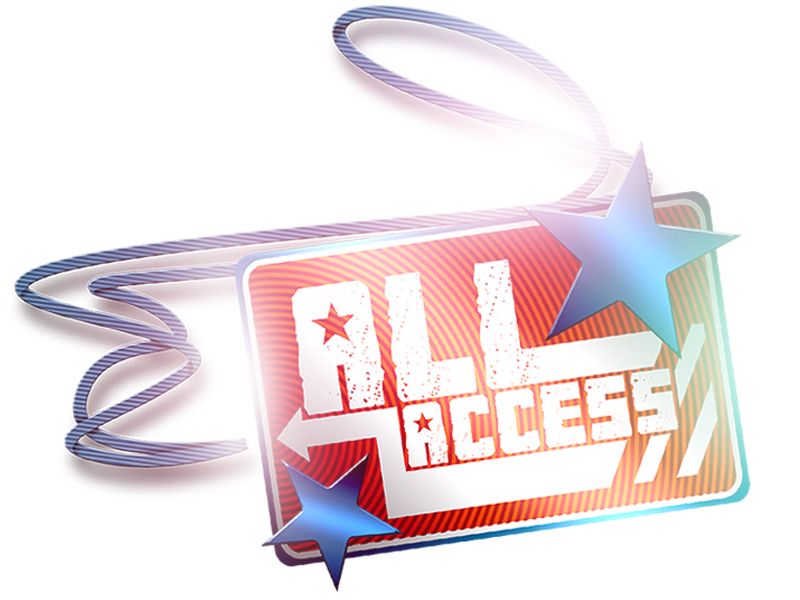 Summer Explosion All Access, for 1st – 8th grade only, is perfect for kids who want more than just your average dose of Summer Explosion. It's an all-day experience that takes them behind the scenes, provides amazing learning activities, brings them face-to-face with the cast and crew of Summer Explosion, and empowers them to be true followers of Jesus Christ.
Monday- Friday

July 25-29

1st- 8th Grade

7 AM to 6 PM Daily

Summer Explosion Included Free: 6 PM – 8:30 PM

$135 All-Inclusive Price
The All-Access Program includes:
A Behind-the-Scenes Backstage Pass

Q & A Time with the Summer Explosion Cast

Character Autographs

Access to the Summer Explosion Script

A Chance to Be Onstage during Summer Explosion 2016

(1) Summer Explosion T-Shirt

(1) Signed Summer Explosion Poster

Dinner in the Evening.
Please make sure to pack your child a lunch for each day or purchase a lunch meal-plan. 
Hours
All Access hours are from 7 AM to 6 PM. These hours were specifically chosen to accommodate working parents.  At the end of All Access they will be turned over to the Summer Explosion volunteers for the remainder of the evening activities (6 PM – 8:30 PM). Your child's attendance during the morning is not mandatory. However, we do request that your child be dropped off to the All Access area by noon. This will ensure that they are here by the start of our daily activities.  At the end of the evening you will be able to pick your child up from the Summer Explosion area.
Staff
Our All Access staff was specially chosen for their excellent skills in working with kids, high character and moral values, a strong relationship with God and talent in teaching areas of expertise. All Access is run by the Adventure Club Day Camp staff.  Adventure Club is available the entire summer for 1st-8th grade students. Any detailed questions regarding our staff can be answered directly by calling 727-799-1618 ext. 1012
Please be sure to pack a lunch for your child each day.  A lunch program is available for an additional fee.  $25 for the week or $6 per day.
Monday – 6 inch Subway sandwich/ fruit snacks/ water

Tuesday – 2 slices Queen's cheese pizza/ side item/ water

Wednesday – 

Chick-fil-a 8 count nugget / fruit cup/ water

Thursday – 2 slices Queen's cheese pizza/ side item/ water

Friday – 

6 inch Subway sandwich/ fruit snacks/ water
Evening dinner meals are provided without an extra charge.
Days for Fast Pass pickup at Studio K (1st – 8th grade only)
Day 1: July 10
Day 2: July 17
Day 3: July 24